Carroll County Schools Title 1 Resources FY22
Carroll County Schools Title 1 Resource Page
Carroll County LEA Title 1 Meetings
LEA Annual Title 1 Meeting (English and Spanish)

LEA Annual Title 1 Input Meeting (English and Spanish) Coming Soon
Complaint Procedures for Federal Programs
Governor's Office of Student Achievement (GOSA)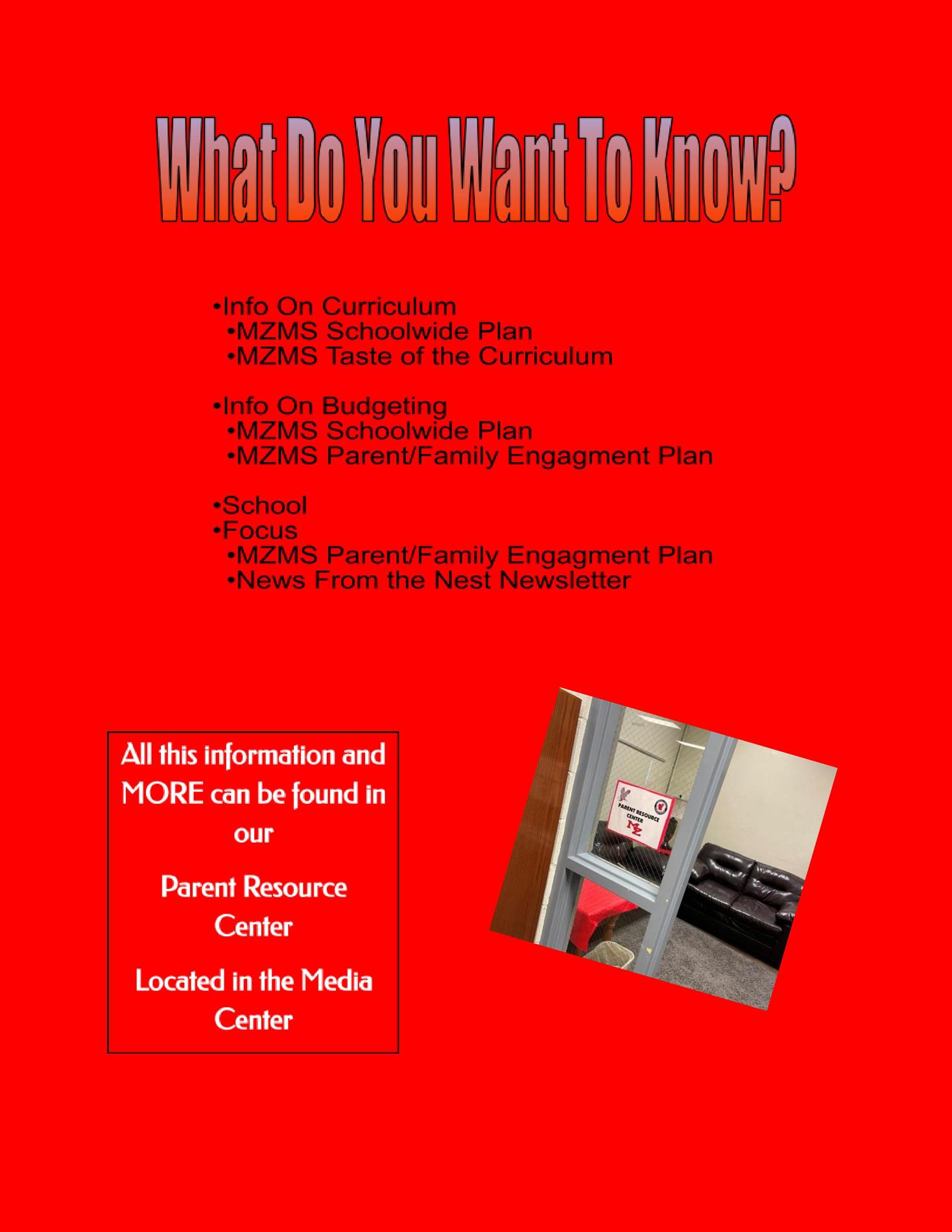 Mt. Zion Middle School Title 1 Resources FY22
Title 1 Parent and Family Stakeholder Meetings
Parents Right to Know Letter
Parent and Family Engagement Plan
The MZMS Title I Parent Resource Area is located in the media center and is available for use during school hours. There are several brochures and publications available, as well as our Title I School-wide notebook, which includes our FY22 Title 1 School Wide Plan and our FY22 Parent and Family Engagement Plan. We would love for you to stop by and visit this area. If you have any questions, feel free to contact Kelley Bennett, our school level Family Engagement Coordinator, at 770-834-3389 or kelley.bennett@carrollcountyschools.com.
You may also contact Kay Morgan, the district parent coordinator at 678-980-1416, or via email at kay.morgan@carrollcountyschools.com.
Title 1 Perception Survey
The Carroll County School System is focused on providing premier opportunities for all students, and your feedback is important to us. We are asking parents to participate in a brief survey to assist us in making improvement plans.
2022 Annual Perception Survey Link
Kelley Bennett 770-834-3389
kelley.bennett@carrollcountyschools.com
School Title 1 Parent Coordinator