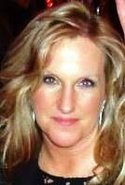 Welcome to Mt. Zion Middle school, home of the Eagles. The tradition of Mt. Zion started in 1881. This strong community has the distinction of having the oldest continuous school in Carroll County beginning with the small, one room Mt. Zion Seminary and continuing to the beautiful facilities that we have today. The Mt. Zion Community has always been resilient. Past generations of Eagles have left a legacy of hard work, dedication to family and community, and commitment to excellence for future Eagles. As we look back on our struggles of the past, we see they have made us who we are today...Eagles who are rising up and soaring.
Mt. Zion Middle School is a proud part of the three schools that make up the Mt. Zion cluster. The faculty, staff, and administration are committed to providing you with premier learning environments led by premier teachers. We are proud to be part of the tradition that makes Mt. Zion great.
At Mt. Zion Middle we believe that all students should be given the opportunity to reach their highest potential in a safe, supportive environment that ensures students are academically ready to be successful in high school and the world beyond. It is our goal to provide learning opportunities that motivate and challenge students while respecting individual differences. We are also committed to being agents of HOPE and providing our students more Help, more Opportunities, more Preparation, and more Encouragement.
We encourage students and parents to utilize our Facebook, Twitter, and school webpage for the most current and accurate information available. We also encourage you to keep the lines of communication open by contacting teachers via email, phone calls, and conferences. As parents and guardians, you play an integral part in your child's education and future, and we want you to be involved whenever possible. If we can be of service to you, please let us know. Thank you for your support.
Sincerely,
Connie Robison, Principal