Digital/Distance Learning Days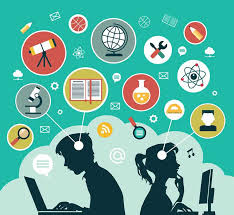 ---
IMPORTANT INFORMATION REGARDING DIGITAL/DISTANCE LEARNING DAY AT MZMS...
All MZMS students have the opportunity to pick up their assigned Chromebooks between 1 and 4pm today, March 13th and from 8-3 on Monday, March 16th. Students that get their Chromebooks will need to access the Mt. Zion Middle School website at mzm.carrollcountyschools.com, click on "staff directory," and find their academic teachers. Each teacher has a link on their biographical page that will take the students to their Google Classroom to find the daily assignments. It is the expectation that our students spend 3-4 hours daily on these assignments. Just as a reminder, students are responsible for their Chromebooks. Any damages to the devices will result in applicable charges based on the signed Chromebook contract.

If you are in a situation where you do not have internet access at home, then please come by the school to pick up your child's assignments. You will receive books, as well as notes/examples, provided by your child's classroom teachers. All of the hard copy assignments will be due once students return to school.
Please do not hesitate to contact your child's teacher via email. Teachers are expected to be available between the hours of 9 and 2 each school day.
And even though we're not at school don't forget that it's great to be a Mt. Zion Middle School Eagle!