November 17, 2021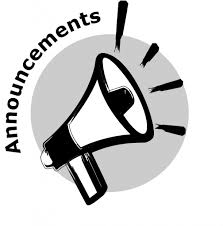 ---
On this day in 2003, Arnold Schwarzenegger was sworn in as governor of California.

So...if you happen to be in class with Paris McDaniel or Mrs. Carter, help me wish them both a very happy birthday!!!! Enjoy the day ladies and I hope you get to eat cake!!!

The Lady Eagles lost a close scrimmage and our boys won a close scrimmage against Central Middle school yesterday evening. Leading scorer for the Lady Eagles with Daelyn Woods and the boys were led by Damien Sanders and Caleb Sims. They will be playing another home scrimmage this afternoon against Oak Mountain Academy.

November reading challenge….don't forget!

This Friday will be hat day! Wear a toboggan, a cowboy hat, or a good old baseball cap. We don't care so long as it isn't a distraction! But be sure to bring your dollar though because hat day is NOT free!!!

Good luck to the MZMS wrestling team this afternoon as they grapple with Villa Rica and Bremen at Villa Rica.
2 more mornings...
#carrythebanner #youwanttobeaneagle #eaglestrong