October 4, 2021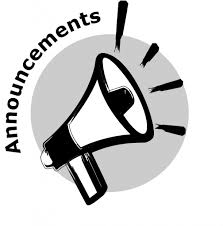 ---
On this day, October 4, 1957, the Soviet Union launched the first artificial satellite. It's name was Sputnik. Also on this date in 1990 Beverly Hills 90210 first aired.

Miss Miley Tittle is celebrating her birthday today! Happy birthday Miley.

Homecoming week continues for the remainder of the week. Let's have fun with this, Eagles. The overall theme is "We Got the Beat!" Each day's dress-up theme goes with an 80's song. Here are the daily themes:

Tuesday- "Eye of the Tiger" (Dress like an animal)

Wednesday- "Sweet Dreams are Made of These" PAJAMA day! Wear school appropriate pj's!

Thursday- "Our House" Wear school colors!

Be sure to check your infinite campus. If you can't get in see me, Mrs. Reynolds, or Mrs. Bennett.

Don't forget to buy your Pelican's Sno-cone voucher during lunch! The cost is $3 and you'll get your snow cone on Thursday during your last connections class!

First 9 weeks ends this Thursday!!
Don't forget that tomorrow's dress-up theme goes with the theme song "
Eye of the Tiger"
so come dressed like an animal! A duck might be your best choice because you guessed it….it's going to be raining! Have a great day!