September 3, 2021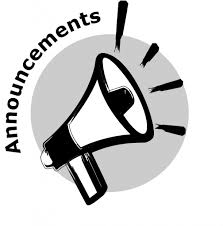 ---
Our Mighty Eagles tamed the Temple Tigers yesterday afternoon by a score of 26-14. What a way to end the week boys. Way to go!

Happy birthday to Faith Strickland. Have a great day Faith! Marley Cook and Mrs. Teal will be celebrating their big day on Sunday. Happy early birthday to you two ladies!

Our cross country team ran yesterday at Long Middle. Kalynn Duke was our girls top finisher. She finished 1.9 miles with a time of 20:18. Kali Stroud finished close behind Kalynn with a time of 20:53. Miles Patillo, once again, was our fastest boy. He ran his 1.9 miles in 15:55. Colin Fale was our 2nd fastest runner with a time of 18:34. Great job to all Eagles!

Yearbook pictures will be taken on Wednesday, September 22 during the morning connections classes. *Make-ups and Fall Sports will be taken on October 27.

Also, see Mrs. Tewanna Brown if you're interested in joining FBLA which is Future Business Leaders of America.

Looks like rain will be in the forecast tomorrow so bring your raincoat/umbrella.

Remember that progress reports, AKA midterms, will be sent home with you on Tuesday the 8th.

Attention cheerleaders: 2 personal bookbags were left in Coach Sydney Wyatt's car yesterday evening. They are in the front office. Stop by and get them.
It's Friday, which is sweet! But it's also a Friday before a 3 day weekend which makes it even sweeter. Use this time to rest and relax so you'll come back on September 8th ready to tackle the 2nd half of the first nine weeks. See y'all next Tuesday!