September 10, 2021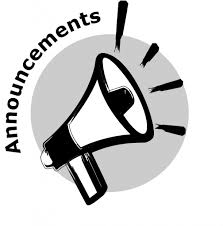 ---
There have been two instances in my life where history happened before my eyes. The first was the Challenger space shuttle explosion. I watched it explode on live television when I was 12 years old. The 2nd was the terrorist attack on the world trade center on September 11, 2001. I was 29 years old teaching math 1st period at Jonesville Middle School (now known as Bowdon Middle). Today, those students are around 31 years old which is about the age of quite a few of your parents, to give you a little perspective. My assistant principal came around shortly after the first plane hit the first tower to let us know about what was going on in the big world, outside our little community. And I was scared...unsure...of what was next. My world changed forever on 9/11/01 and it changed again on 9/12/01 when I saw my country's patriotism reignite. People were kinder, people got behind a belief that had been buried. People were proud to be Americans. I will never forget that dreadful day, nor will I forget the day after. So...
Good morning, Mount Zion Middle School! Would everyone please stand and join me for the Pledge of Allegiance? "I pledge allegiance to the Flag of the United States of America, and to the Republic for which it stands, one Nation under God, indivisible, with liberty and justice for all." Please remain standing as we observe a moment of silence… Thank you.
Congratulations to our lady Eagles on their 26-1 win over Temple…Malaya Springer and Brilin Leister combined on a two hitter…Brilin Leister led the way at the plate for the lady Eagles going 5 for 5 with two triples, 2 stolen bases and 4 runs scored. It was a great team effort as all 16 girls contributed.

Happy birthday, London Terry! And Abigail McKerley will be celebrating on Sunday! I hope you girls have the best birthday ever and get to eat lots of cake!

Congratulations to our cross country team! The girls finished first at the Bowdon Middle meet yesterday. Our boys came in 4th. We had 5 girls finish in the top 12. Kali Stroud, Kimberly Velasquez, Zoie Epperson, Kalynn Duke, and Rachel Hilton, who came in 4th out of all girls. Two of our guys finished in the top 10. Lucas Novak and Colin Fales, who came in 2nd. That's quite an afternoon for our team. Way to go Eagles.

Who likes to wear hats? Baseball hats, cowboys hats, toboggans, any kind of hat! Well, next Friday, September 17th, is Hat day. It costs $1 and money will be used to support a good cause!

Yearbook pictures will be taken on Wednesday, September 22 during the morning connections classes. *Make-ups and Fall Sports will be taken on October 27.

Remember to be working on your September reading challenge!
I'm going to leave you with this thought, Eagles. When Americans lend a hand to one another, nothing is impossible. We're not about what happened on 9/11. We're about what happened on 9/12. Have a good day and an even better weekend.