November 15, 2021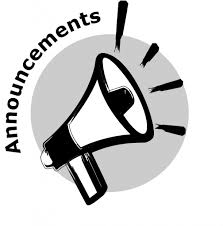 ---
On this day in 2001, Microsoft released the Xbox gaming console!.

The 2021 Screaming Eagle Wrestling Tournament was the largest tournament in MZMS history: 15 schools participated from 4 different regions. The competition was very tough and intense. MZMS had three wrestlers that placed: Shaddric Higdon and Devontae Higdon both got 4th and Brody Stewart won 5 out of his 6 matches and placed 3rd.

Don't forget about the November reading challenge! It's really quite simple. You can do it!

Please check your school email for overdue book notices. They are sent out each Monday!

The book fair will be here on the Wednesday after Thanksgiving break.

Good luck to our academic team. They will be competing at Bay Springs Middle School this afternoon.

Did you show your parents your midterm? If not, do that today!

Our basketball teams will be in action tomorrow afternoon for their first home games of the year. The girls tip off is at 5:00pm and the boys will be playing immediately following the girls game. Come on out if you can. Costs $5 to get in!
That's it for this last Monday before Thanksgiving break. 4 more mornings!!!!
#carrythebanner #youwanttobeaneagle #eaglestrong