November 18, 2021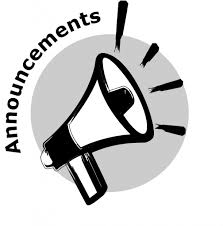 ---
On this day in 1929, Walt Disney released Steamboat Willie, the first animated film with sound to feature Mickey Mouse; the huge success of the cartoon helped make Mickey an iconic character and led to the Disney Company's dominance in the animated market.

Where is Aaliyah Platt??? Because I want to wish her a very happy birthday!!! If you see her out and about today tell her happy birthday for me please!

The girls showed great improvements last night, strong hustle, and got after the Oak Mountain Academy Warriors. The boys defeated OMA 45-26. We had 9 players score last night. Damian Sanders was the high scorer with 10 points, followed by Isaiah Hindsman with 9. Round three this week is tonight so be prepared mentally to keep improving and step up.

November reading challenge ends November 30th! Thanksgiving break would be a great time for you to complete it!

Tomorrow is hat day! Wear a toboggan, a cowboy hat, or a good old baseball cap. We don't care so long as it isn't a distraction! But be sure to bring your dollar because hat day isn't free!!!

The MZMS wrestling team split last night, losing a close one to Bremen and defeating Villa Rica 48-43. Zach Wilkerson, Jeremiah Rutledge, and Brody Stewart all went undefeated. Brody improves his season record to 7-1.

Good luck to our basketball teams. This afternoon, they will be traveling to Bobcat country to do battle with Bay Springs.
One...More...Morning...have a good day!
#carrythebanner #youwanttobeaneagle #eaglestrong