September 27, 2021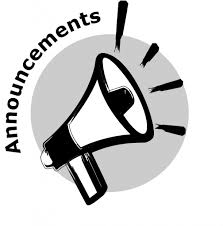 ---
On this day, September 27, 1964, the controversial Warren Commission Report was made public. It concluded that Lee Harvey Oswald acted alone in the assassination of President John F. Kennedy. It also concluded that Jack Ruby also acted alone when he killed Oswald two days later.

The xc team competed at Haralson Co High this past Saturday. The boys team finished 4th overall and the girls team finished 5th. Top runners for MZ included Miles Patillo in 18th place overall for the boys and for the girls Karma Rolling in 22nd place as well as Mikayla Rodriguez in 30th place. The Championship is this coming Thursday at Central Middle School at 5:00 pm. Come out and support them!

Boy is it going to be a great afternoon for some softball! Our Lady Eagles are hosting the Temple Lady Tigers this afternoon at their home field, the Tanner Beach Complex. First pitch is at 5:00. Good luck ladies!
This year we have an all-girl Academic team consisting of 8th graders Brooklen Batson and Laila Muse, 7th graders Eva Bello, Reese Bollen, Hailey Phillips, and Rylee Smith, and 6th grader Alina Martinez. Congratulations girls on making the team!

Be sure to check your infinite campus. You've still got time to do something about your grades if you've got missing assignments.
The September reading challenge is over this Thursday, 10/1/2021!!!!
That's it for today. Have a great afternoon. Get outside if you can. Sunshine is good for the soul! See ya tomorrow.
#carrythebanner #youwanttobeaneagle #eaglestrong