October 20, 2021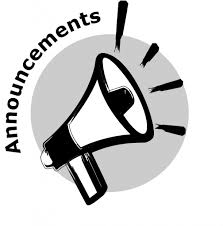 ---
On October 20, 1973, the iconic Sydney Opera House in Sydney Australia opened. If you have a chance look it up! Also on this day in 1977, a plane carrying famous rock band Lynyrd Skynyrd, crashed killing several members of the band. Some of Lynyrd Skynrd's most famous songs are Free Bird and Sweet Home Alabama.

Friday is hat day Eagles so bring your $1 and wear your favorite hat...but remember it can't distract students in the classroom.

FBLA members - please remember to bring in your bag of candy to Mrs. T. Brown for Trunk or Treat by Monday, October 25. Volunteers are also needed to decorate the trunk.

Jr. Beta is participating in "Sock-tober" which is a sock drive designed to help local people in need during the cold months. Crazy, cool, wool or cotton….all sock are welcome but they must be new socks! Also, Jr. Beta members, you need to give you bag of candy to Mrs. Crumbley by next Friday for the Truck or Treat event on the 30th.

Students - Fall portrait proofs are going home today! If you are purchasing pictures, please return the proof envelope and payment by next Friday, October 29th. You may turn it in to Mrs. T. Brown in Room 304, or to your 1st period teacher.

Athletes and Coaches - Fall sports pictures will be taken next Wednesday, October 27. These are pre-pay and order forms will be sent home this week. Also, yearbook picture retakes will be the 27th for those students/teachers who were absent on the day portraits were made.

Any student who is interested in competing in the Carroll County Schools Technology Fair should see Mrs. T. Brown in Room 304 to get details and sign up for an event. Registration is due by October 29 and no late entries will be accepted (per CCS).

Good luck to Abi Kinney this afternoon. She will be playing in the girls championship golf match out at Tally Mountain golf course this afternoon.

Yearbooks are still on sale for $45.00. Order forms can be found outside Mrs. Brown's door, room 304. I've also posted a QR code on our facebook page and website. Parents can scan the code to download the form.

Unfortunately, our lady Eagles were defeated by the number 1 seed, Heard Co., yesterday afternoon. As a former coach, I saw lots of improvement from your first game to the last one. Build on that...your team is young! Good luck to the 8th graders on your next adventure: moving up to JV or Varsity at MZHS.

Wrestling practice starts Monday, the 25th. You've got to have a physical and a parental permission form on file to practice. If you have any questions, please see Coach Richardson in room 202!

Basketball tryouts will begin Monday, the 25th, after school for both boys and girls. You've got to have a current physical and parental permission form on file. If you have questions, girls need to talk with Coach Banister and boys need to talk with Coach Kribbs.

Our football team will be beginning their post season play tomorrow as the number 2 seed in our division. We will be hosting the Temple Tigers at the MZHS stadium Kickoff will be at 5:30. Come on out and show your support.

Did you show your parents your report card??? Good, bad, or ugly, it's better to be honest than to hide it.
Boy that was a lot today. Have a great day and get outside this afternoon if you can.
#carrythebanner #youwanttobeaneagle #eaglestrong