September 16, 2021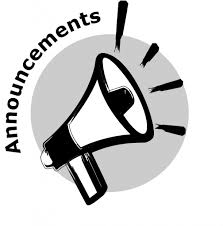 ---
Today, in 1620, the Mayflower set sail from England, headed to America and Nick Jonas from the Jonas Brothers turns 29!

Happy belated birthday to Miss Veronica Hernandez and today, Angel Ware is celebrating another year! Happy birthday, girls.

The softball team played a great game at Cedartown on Tuesday. It was a 1 run game going into the 5th again. Khloe Norton was strong on the mound as she gave up only one hit to the larger school, Cedartown. The Lady Eagles played great defense, being led by Malaya Springer, Daelyn Woods, and Brilin Leister. The eagles are getting hot at the right time for the stretch run.
Our cross country team ran at Gardner Newman Middle school in Troup County on Tuesday. Out of 11 schools, our girls finished 7th and our boys finished 9th, respectively. The girls were led by Rachel Hilton, Karma Rolling, and Kalynn Duke, who ran two miles in under 21 minutes. Miles Patillo and Colin Fale had a great afternoon finishing their run in less than 16 minutes.
Our football team ventures into Red Devil country this afternoon to take on the Bowdon Red Devils. Good luck today Eagles!

Tomorrow is HAT day!!! $1 gives you the privilege of wearing a hat ALL day. Don't forget.

Yearbook pictures will be taken on Wednesday, September 22 during the morning connections classes. *Make-ups and Fall Sports will be taken on October 27.

Our MZHS Eagles will be playing Dade County tomorrow evening at home. Kick off is at 7:30. Please remember that tickets must be purchased online or you can purchase tickets at the game if you have a debit/credit card.

If you can't get into infinite campus, Mrs. Bennett or I can help. Come see us.

Remember to be working on your September reading challenge!

Any Jr. Beta member, who would be interested in helping with the Cross Country meet at Tanners next Tuesday, September 21st, needs to see Mrs. Morgan today for a permission form (ROOM 406).
Looks like rain is a good possibility again tomorrow. Come prepared: rain jacket, umbrella, rain boots. Starting your day off or ending your day soaking wet isn't much fun. Good luck to our Eagles this afternoon. Leave it all on the field, boys. Happy Friday eve everyone. I'll see you out and about!!!
#carrythebanner #youwanttobeaneagle #eaglestrong