September 13, 2021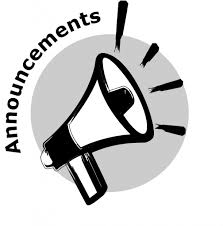 ---
On this day in 1996 Tupac Shakur was killed in a drive-by shooting in Las Vegas, and in 2004, Oprah Winfrey gave away almost 300 Pontiac G-6 cars to her audience.

Eagles, please check your school email for overdue library book notices. They are sent out each Monday. If you've got one, please return the book ASAP!

Tomorrow golf will be teeing off at Tally Mtn. against Bremen and Bay Springs, softball travels to Cedartown, and Cross country will be running at Gardner Newman in Lagrange.

Congratulations to Connor Hewitt for placing 3rd out of 11 boy golfers and to Abi Kinney for her 2nd place finish in the girls competition last Wednesday in the match at Fairfield Plantation against Bay Springs and Villa Rica Middle Schools.

Yearbook pictures will be taken on Wednesday, September 22 during the morning connections classes. *Make-ups and Fall Sports will be taken on October 27.

Yearbooks are for sale. The yearbook form is outside Mrs. Tewanna Brown's class which is room 304.

Remember to be working on your September reading challenge!
That's all I've got today. Have a great Monday and I'll see you tomorrow.