September 7, 2021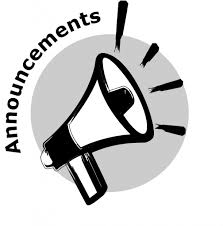 ---
Good luck to our Lady Eagles this afternoon. They will be traveling south to battle the Heard Co. Braves. Get dirty, girls!

Happy belated birthday to Mr. Brody Stewart who celebrated yesterday! And today Mr. Daven Suttle has turned a year older. Happy birthday, guys!

Yearbook pictures will be taken on Wednesday, September 22 during the morning connections classes. *Make-ups and Fall Sports will be taken on October 27.

Midterms will go home with you tomorrow afternoon. Fingers crossed for all Eagles that your progress reports look good!

Patriot Day on September 11th honors the memory of the nearly 3,000 innocent victims who died in the September 11, 2001, terrorist attacks. Each year Americans dedicate this day to remembering those who died and to the first responders who risked their own lives to save others. MZMS will recognize Patriot Day Friday, September 10th. Please wear your patriotic colors: red, white, and blue.
That's all I've got for today. Have a great Tuesday Eagles!